6 Perfume Gift Ideas for 2021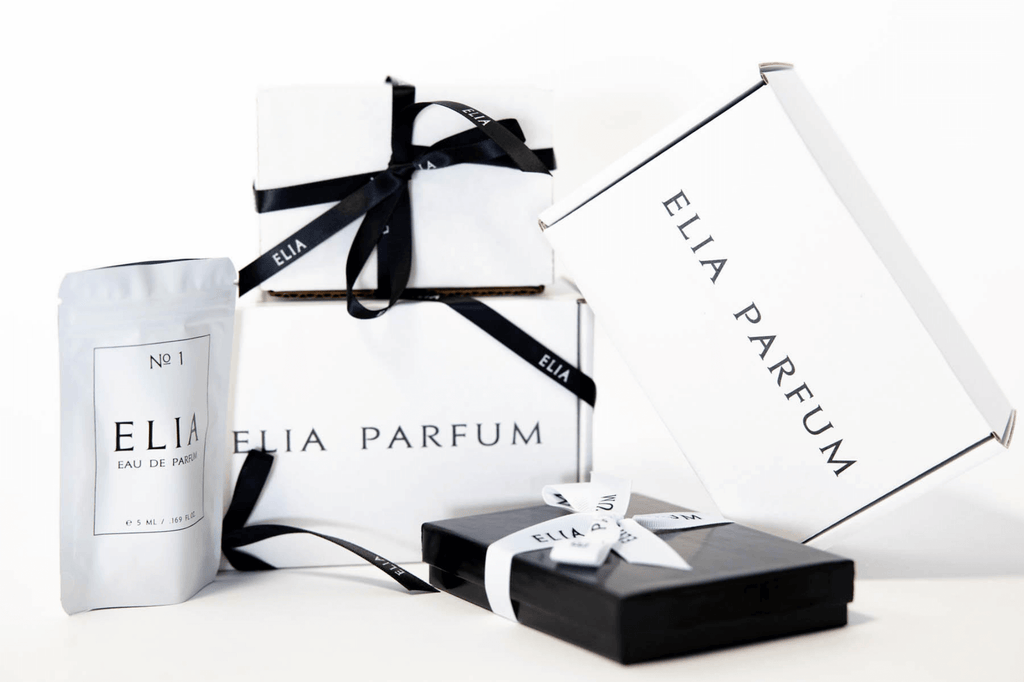 6 Perfume Gift Ideas for 2021
The holiday shopping season is in full swing, and as you make your list and check it twice, you are likely to be reminded of what a challenge finding the perfect gift can be. A good gift is personal, practical, and a joy to receive—but how many items fulfill all of these requirements at once? Not many, that's for sure! 
Fortunately, if you are getting stumped as you search for the perfect item, we are here with helpful perfume gift ideas for anyone in your life (no matter how difficult they may be to shop for!). Not only does perfume add a personalized touch to any gift assortment, but it also provides the recipient with something they can use for a long time to come—and of course, think of you each time they do. Many people put off buying perfume for themselves as it feels like a luxury, making it a great option for a gift instead. Read on for some creative ways to incorporate perfume gifts into your shopping this year.
1. Perfume Stocking Stuffers
There are few things more exciting than opening a stocking on Christmas morning, especially if that stocking includes a new favorite fragrance (or a few!). A stylish perfume bottle will fit perfectly in a stocking and will come as quite a surprise to the gift recipient, providing them with a new scent option they are sure to love and creating a Christmas morning memory they won't ever forget.
2. Hostess Gifts
Standing out as a dinner guest can be difficult, especially when a parade of hostess gifts is coming through the door. Any invitee will want to give something thoughtful and unique that stands out from what every other guest is probably bringing—meaning perfume is the perfect thing! Even if you do not know the hostess well, perfume is the perfect gift to show your appreciation. Picking out a fresh, elegant scent that you think she will love is an extremely thoughtful gesture, and one that is sure to stand out in her mind!
3. Table Settings
Between food, decor, and more, hosting a holiday party can be a high-stress scenario even for the most seasoned entertainer on the block. In lieu of traditional gift bags or party favors, many hosts are choosing instead to include creative gifts as a table setting—in which case, perfume is the perfect option. A miniature perfume at every place setting provides a sweet, personalized touch that your guests are sure to love both in the moment and each time they use the fragrance in the future.
4. Perfume for Travelers
We all know a gal who is always on the go, and even for those who travel all the time for work or pleasure, packing for trips can be stressful. Fortunately, by giving perfume as a gift, you can make at least one thing easier on the frequent flyer in your life. Miniature perfumes fit perfectly within strict TSA restrictions and provide travelers with an easy, great-smelling solution that enables them to pack their bags and go. Nobody wants to smell like stale plane air when they arrive at their destination!
5. Employee Gifts
As a boss or manager, giving gifts to your employees is a great way to show your appreciation, but picking the perfect present can be difficult. In these situations, giving the gift of fragrance is a great option. Not only is the right fragrance easy to pick out with just a few guidelines, but it is also an effective way to show your team how much you appreciate the work that they do each day. Plus, you'll all smell fantastic for each workday, creating a great office environment for everyone around!
6. Perfume for Your Girlfriend
Giving gifts to your significant other is a sweet symbol of your affection, but for the lady in your life that is impossible to shop for it can feel like quite the chore! Fortunately, giving perfume as a gift is a great way to win the gift exchange for good! A girl can never have too many fragrance options, and if you have a few notes about the types of scents your special lady enjoys, it can be easy to pick out a fresh new fragrance she will be thrilled to try.

If you're shopping for an assortment of perfect gifts this season, we hope this article has provided you with some helpful ideas for everyone on your list—and to sweeten the deal, we have the dish on a sale you won't want to miss. We are offering 20% off when you buy five perfume minis, which is a great way to shop and save on meaningful gifts for every special person in your life. Everyone you know is going to smell fantastic after this holiday season!