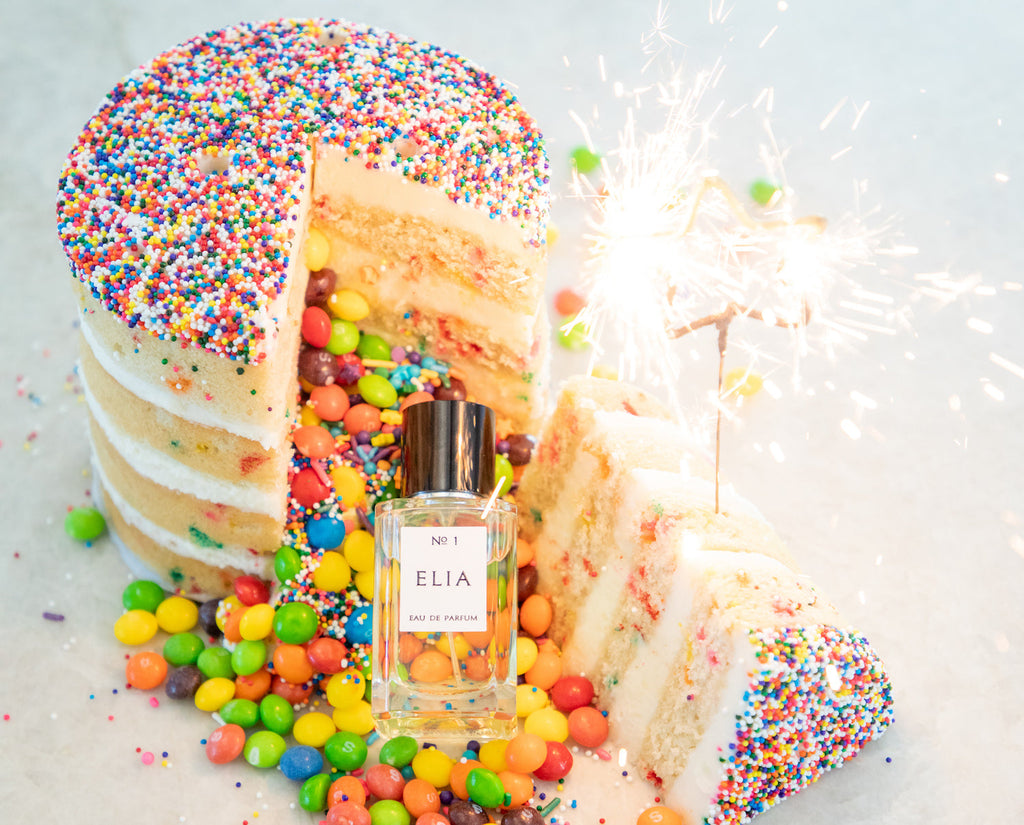 The Birthday Perfume
Birthdays? I'm a fan. I love celebrating birthdays -- mine, other's, it doesn't really matter! To me, birthdays are about celebrating life (something I think we should all celebrate every chance we get). August is a big birthday month in my world. My birthday is on August 26th and it's an important milestone that really makes me reflect on how I've grown in the past year and the accomplishments I've achieved. As I think back, I'm reminded of the lessons I've learned, the challenges I've faced, and the adventures I've embarked on. Truly, so much can happen in a year, and I'm eternally grateful for this past year of my life.
August 21st marked the one-year birthday of Elia Parfum. Since taking the leap a year ago, we've launched not one, but two new fragrances--No. 1 and Amalfi. It's been such an exhilarating (and at times exhausting--let's be real) experience for me. I still pinch myself when customers tell me how much they love these perfumes and how good these scents make them feel. Hearing from our customers makes it all worthwhile.
As Elia Parfum continues to grow (and I continue to age gracefully 😉, the Elia community and the positive words of encouragement from so many women have been the best gift a girl could ask for. It just proves that when you follow your heart, dreams really do come true. It feels incredible knowing so many women now consider Elia Parfum their signature scent, and we're just getting started!
Through Elia Parfum, we've also donated over $25,000 to A21.org to help victims of human trafficking. Accomplishments like this, which benefit a cause greater than ourselves, really helps keep me motivated and excited about what we can accomplish and who we can help.
So, on that note, and in the spirit of celebrating special occasions, we want to ensure we show our customers some love when it's their birthday!
With any purchase made during your birthday month, we will include a custom-designed birthday gift as well as a code for free shipping. All you have to do is sign up for our newsletter and share your birthday with us in the pop-up on our website!
To us, perfume is truly the perfect birthday gift, whether you're buying it for someone else or yourself. Insider tip: Our generously sized minis make amazing birthday gifts. Pick one or try both! Elia No. 1 blends feminine floral top notes of jasmine and rose and with base notes of sandalwood and vetiver. Looking for something that will transport you? Elia Amalfi, with its citrus, bergamot, lemon, and white ginger notes, will make you feel like you've escaped on a vacation to the Italian coast. One thing for sure is both will make you feel fabulous.