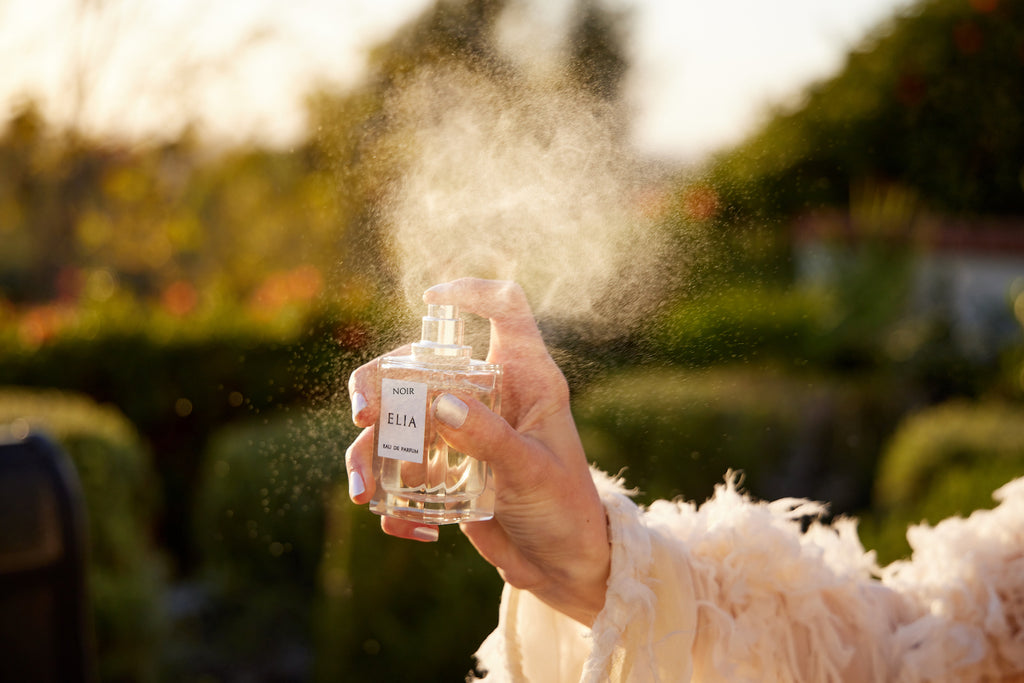 This November we're kicking off the Holidays with a new scent - Noir. Our third scent introduces a more sultry side- something new and completely different from No.1 and Amalfi. We want to offer a deeper, richer, more sophisticated scent that still smells clean and compliments the collection. Noir is the perfect accessory for a romantic winter evening or glamours holiday party. You'll be the whisper amongst the night, "Who smells so delicious?" 
The top note of bergamot, pink pepper and cardamom refresh your pallet while the intoxicating florals of night blooming jasmine, rose damask and gingerlilly embrace your feminine side. The base notes are warm and wrap the scent up beautifully with sheer sandalwood, amber and tonka bean. Lets just say… you can't wear Noir without getting noticed.
Our collection debuted with a feminine floral called No.1. Last year we introduced a sophisticated citrus, inspired by the perfect summer day in Amalfi. Now our sultry side is coming out with Noir. Each scent smells beautiful on its own or layered together for a little something extra. We love No.1 and Amalfi blended together and Noir with No.1. "It's nice to design your scents to your mood and elevate your parfum collection by mixing and matching your scents. Who doesn't want to smell original and get creative?" says Amanda, creator of Elia Parfum. 
Noir will be available November 2022.