A Valentine's Day Perfume Gift Guide: Love the Way Your Girl Smells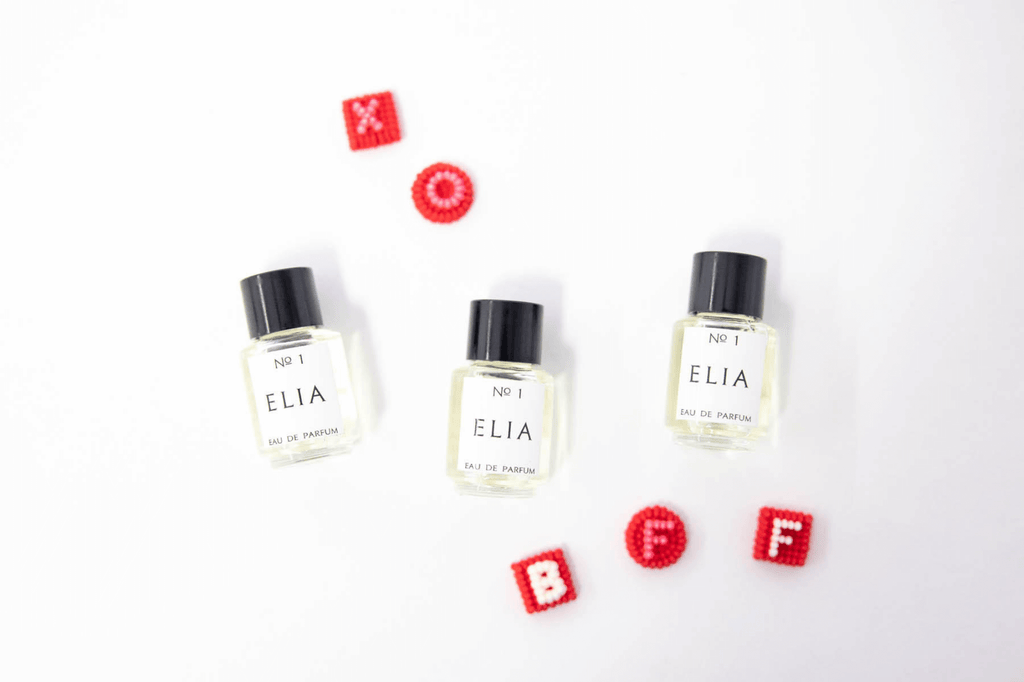 Valentine's Day Perfume Gift Guide
Have you noticed that love seems to be in the air lately? If you haven't, now is the time to start thinking about it—Valentine's Day is right around the corner! While many men have grown to dread this day, picking out a Valentine's Day gift for your special lady doesn't need to feel like a chore. Sure, picking out the mainstays like flowers or chocolate might be boring, but if you're willing to get a bit creative with the type of gift you choose, you can find one you are both going to love.
If you want to get inspired and think outside the box this Valentines day we encourage you to check out Elia, the gift that keeps on giving! Perfume is an often overlooked Valentine's Day gift, but really, it is the perfect gift for the both of you. She'll love the thoughtfulness of receiving a unique gift she can use year-round...and because everyone loves a good-smelling partner, it's a great gift for him, too!
Is Perfume a Good Valentine's Day Gift?
It probably doesn't surprise you that our answer to this question is a resounding yes, but hear us out! A lot of people claim to hate Valentine's Day, and we really do get why. Any supermarket or drugstore is filled with cheesy gift boxes and stuffed animals this time of year, which is enough to make even a romantic turn a bit cynical about the day. But we're here to say that it doesn't have to be that way! Valentine's Day is all about showing your significant other how much you care in ways that are personal—which is why we think perfume is the best Valentine's Day gift that there is! It's unconventional enough to be unique and interesting while being classic enough that any lady will love it (and trust us: you will love the way she smells, too!).
A Gift for Her and for Him
Perfume is a great gift for her, but truly, it's a present you'll both enjoy. A great-smelling perfume can permeate the air and make the whole area smell amazing, and you can't tell us that doesn't sound wonderful! When you give the gift of perfume for Valentine's Day, you'll love the way your lady smells all year long—and because scents are so effective at creating and sustaining emotional bonds, it can be good for your nose and your relationship, too. As a bonus, if you choose to pick a perfume packed full of arousing scents, you are both sure to love it even more (really, it's a scientific fact!).
What Scents Arouse a Man?
While many people think of scents as being extremely personal, the scents that serve as aphrodisiacs are actually quite universal. There are many scents that men might like, but the ones that trigger a biological response are easy to pinpoint. Citrus is a majorly arousing scent, with its clean notes and strong presence in any perfume it is present in. Jasmine and other floral scents like rose and gardenia are also up there, with their delicate floral notes and distinctly feminine appeal. Finally, musk, sandalwood, and patchouli deserve a mention, too—there is a common misconception that these scents are too "masculine" for a women's perfume, but when they're balanced among citrus and floral, they create a perfect, down-to-earth blend that any man is sure to love.
Our Most Seductive Perfume
Given everything we've learned about aphrodisiac scents that are sure to make men fall in love, we created a perfume with all of that in mind that no man can resist! Our Parfum No. 1 is our flagship scent for good reason. Combining a citrus-forward scent profile with notes of floral in the middle and a musky, earthy finish, we literally designed this perfume for women (and men!) to fall in love with. If you're looking to wow your significant other this Valentine's Day, you can't go wrong with this perfume as a special gift. Shop our signature scent today so you can be sure to wow your partner this Valentine's Day. Just be careful, as you are both sure to fall in love when this scent fills the room!